Orchestral Conducting VR Baton
Creating a VR baton for the Interactive Orchestra EML project to provide students with the most realistic experience possible with respect to real podium time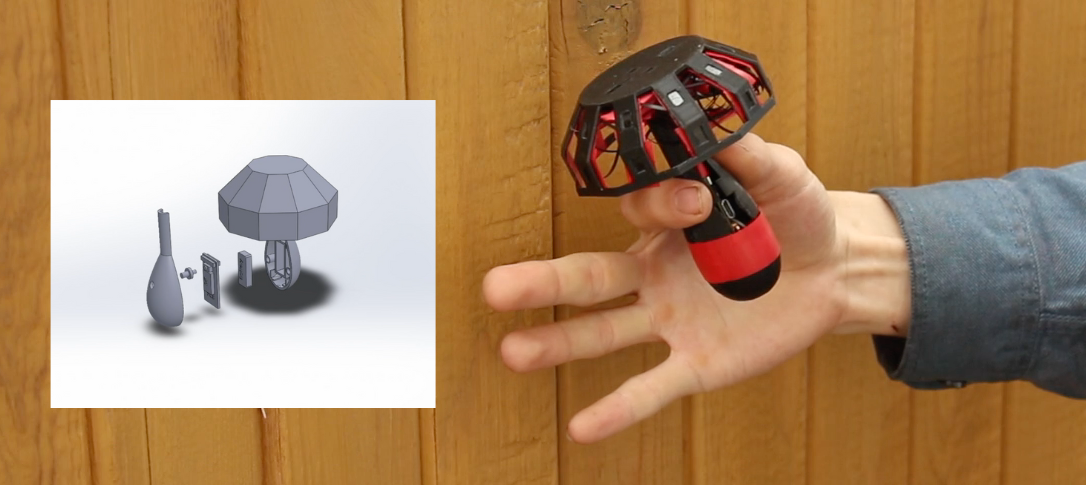 Background
The experience of conducting in front of a live orchestra, which is invaluable to orchestral conducting students, is not readily available due to the practical limitations of assembling an orchestra, which can contain upwards of 50 people. The UBC School of Music has partnered with UBC Emerging Media Lab in search of a solution to provide UBC's conducting students with an additional avenue for them to practice: Virtual Reality. The Interactive Orchestra project is a virtual reality experience that aims to provide a virtual podium for music students who wish to gain experience conducting an orchestra.
At this time, the VR headset is the Oculus Rift, and the Oculus Touch controller is used to track hand movement and mimic the behaviour of a conducting baton. However, the Touch controller and other commercially-available VR controllers lack physical similarity with a standard conducting baton — the controller weighs around ten times as much as a conducting baton, and the grip required of the user is different. EML would like to improve the VR conducting experience with a controller that more closely resembles a baton.
Objective
The objective of this ECE Capstone project was to design and create a VR conducting baton to provide students with the most realistic experience possible with respect to real podium time. Upon completion of the project, the team aimed to have a prototype VR baton that will feel like an actual baton when used in the VR Interactive Orchestra environment. Included with this will be documentation of the design that will enable EML to continue with the project, so that the prototype can be maintained, and the design may be improved or adapted.
Results
Currently, the application is built as a Windows executable, but not distributed. The controller movement tracking system is abstracted and documented on UBC EML's Wiki page, as well as the visual tracking feedback system. EML has received engineering documentation from the ECE Capstone team in order to reproduce the capstone device, as well as a working prototype.
The Team
UBC EML Team
Jaehun Song, Student Project Manager
Dante Cerron, Staff Developer
Yousra Alfarra, Volunteer
Alice Hsiao, Volunteer
ECE Capstone Team
Cyrus Cheung
Huntington Jasperson
ÝYên Gallup
Ian Kellough-Pollock