Developing Emerging Technologies: Collaborative Prototyping
Developing Emerging Technologies is a course created with the support of EML to improve student's collaboration skills, practice "agile" techniques, and much more!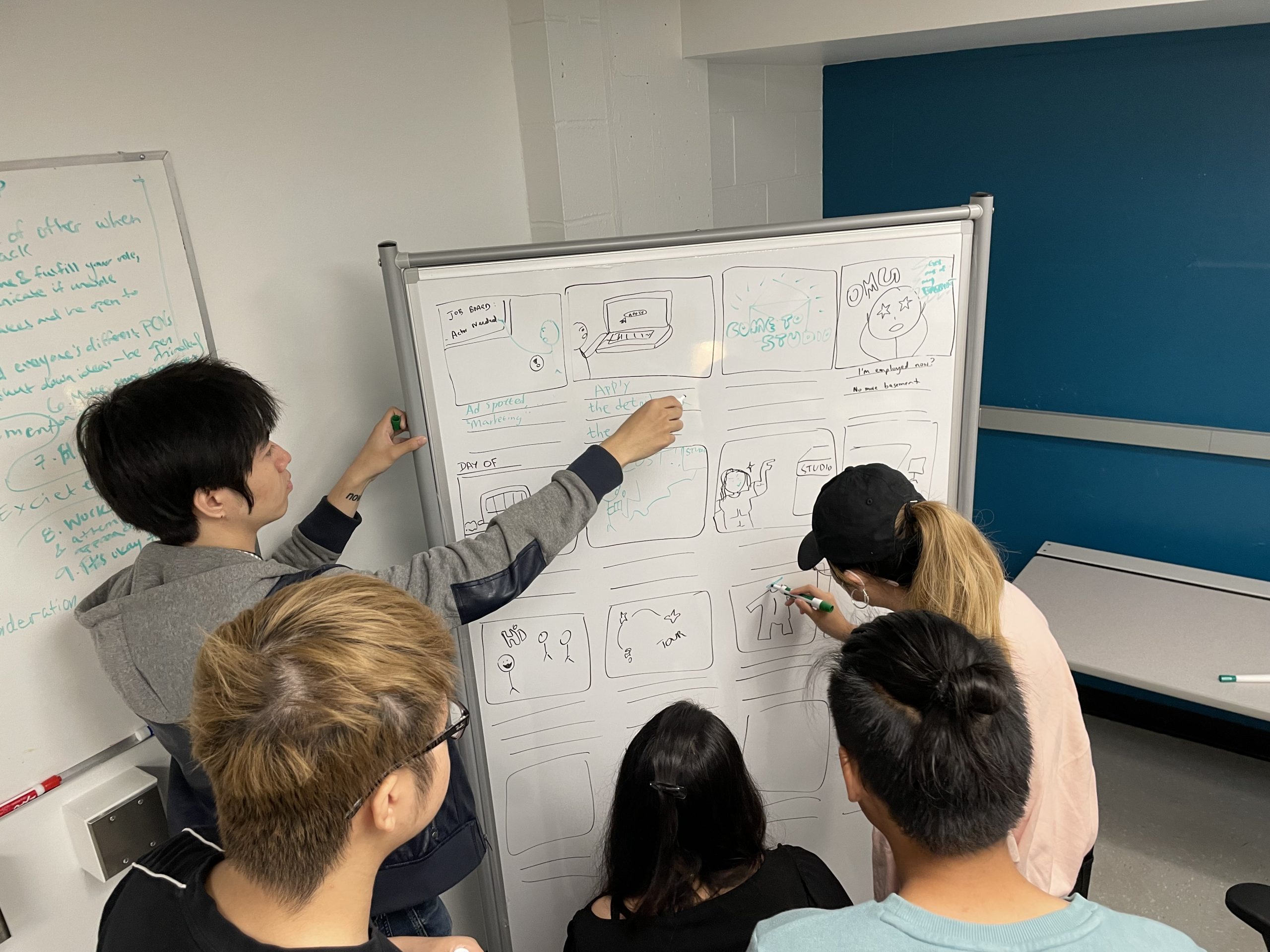 Course Overview
"Developing Emerging Technologies" (MDIA 470) is a project-based course where students learn methods and approaches to develop emerging technology on small teams. The curriculum pairs short lectures with group assignments and projects to enhance students' teamwork competencies. The course enables students to practice a wide range of prototyping techniques, allowing them to propose digital solutions to design challenges and collectively develop project ideas. This course is tailored for students who are interested in developing emerging technology in collaboration with others. It serves as an ideal stepping stone for learners who want to accelerate their transition into work-learn positions or internships in the digital media industry upon graduation.
This course is open to any UBC student from any discipline. It offers an upper level arts credit (3-credits). All students must attend a weekly in-person (and sometimes Zoom) class. There are no prerequisites.
Find out more and enroll in the course here!
Developing Emerging Technologies is a course in collaboration with the Emerging Media Lab. In the course, students work on emerging technology projects collaboratively, learning project management and prototyping tools. Permission to enrol granted by the faculty member, Dr. Patrick Pennefather. To enrol, send an email to patrick.pennefather@ubc.ca and provide a one-paragraph description of previous experience with digital software in the body of the email.
The Team
Principal Investigator(s)
Consultant: Dr. Patrick Pennefather, Professor, UBC Theatre and Film
---
Projects – Spring 2023
VR Metabolism
The objective of this project was to port a screen-based version of an existing metabolic network visualization and re-design the user experience created by previous EML teams into VR.
Motion Library
The motion library proof of concept was created in collaboration with industry partner Sawmill Motion Capture Studios to provide students with experience in a motion capture studio, and create a Web 3D interface for students to access a small library of motions they could export to 3D software like Blender and Maya.
---
Projects – Fall 2022
---
Projects – Spring 2021
Remote Virtual Production
Imagining Indigenous Land
---
Photos from the Class