Stanley Park Geography VR Field Trip
A virtual reality experience of Stanley Park, with 3D spatial environment models, ground level photogrammetry, and the Unity game engine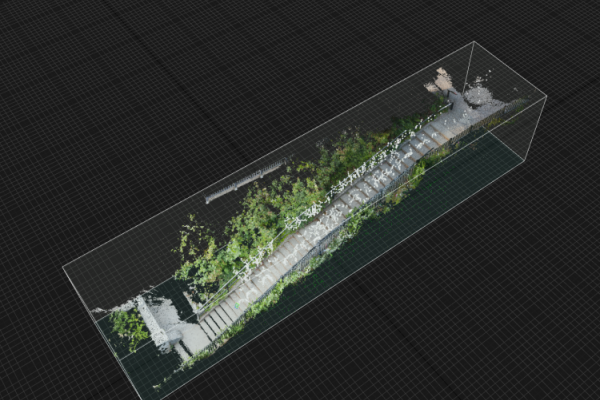 The Technology of Virtual Reality
This Geography VR project utilizes cutting-edge innovative technologies. Virtual reality is an expanding platform that has grown ever since its first introduction and is the key innovation that we will be utilized within this project. Photogrammetry and other technologies were also used, combining the best and newest innovations to make an impressive large-scale project that will be the first of its kind.
Objective
The objective of this project is two-fold.
The first is to create a complete immersive teaching and learning tool. The project will be polished and allow students, or anyone for that matter, to explore a photorealistic, intractable virtual environment of Prospect Point.
The second is to release this project as an open source project, complete with best practices and a Wiki. It will be released under the Creative Commons Attribution-NonCommercial-ShareAlike license. This will make this project and all of it's technology align with open pedagogy and sharing accessible education.
The Project
Prospective students of UBC
First-year students of UBC who are still confused about the locations of the buildings along Main Mall
Anyone who wants to experience UBC Vancouver Campus without physically being there.

Emerging Media Lab "Geography VR Case Study" from UBC Studios on Vimeo.
The Team
The Geography VR project was a collaboration between the Geography Department, the Emerging Media Lab, UBC Studios, Metanaut, and students from the AMS Game Development Association (AGDA).
Faculty
Loch Brown, Principal Investigators, PhD, Department of Geography
Arthur (Gill) Green, Principal Investigators, PhD, Department of Geography
Derek Turner, Principal Investigators, PhD, Douglas College
Jennifer Moss, Creative Writing
Saeed Dyanatkar, Executive Producer, UBC Studios and EML
Staff
Chris Spencer, Video Producer
Kirk Karasin, 360 Video Specialist
Craig Carpenter, Sound
Matthew Hall, Drone Operator
Mentors
Peter Kao, CEO, Metanaut
Andrew Lee, CTO, Metanaut
Students
Shavonne Yu, Main Artist (Sep 2016 to Aug 2017)
Karen Qi, 3D Modeller (Jan to Apr 2017)
Weison Chu, 3D Modeller (Jan to Aug 2017)
Theresa Kikuchi, Photogrammetry Modeller (Apr to Aug 2017)
Asia Shmock, Project Coordinator (Jan to Aug 2017)
Jeanie Suparman, Programmer (Sep 2016 to Apr 2017)
Gowtham Mohan, Programmer (Sep 2016 to Apr 2017)
Darren Fum, Programmer (Jan to Apr 2017)
Janet Chen, Programmer (Jan to Apr 2017)
Laurent Lousky, Programmer (Jan to Jun 2017)
Luke Schuster, Programmer (Apr to Aug 2017)
Sepand Dyanatkar, Programmer (Jun to Aug 2017)
Ryan Dahoon Oh, Developer, 3D/Photogrammetry Modeller (Jan to Dec 2017)
Volunteers
Jason Ngan, Programmer (Jan to Jun 2017)
Travis Anderson, 3D Modeller (Aug 2017)