Digital Glass
Joint initiative between Emerging Media Lab and UBC Studios aimed at redesigning the existing UBC Lightboard.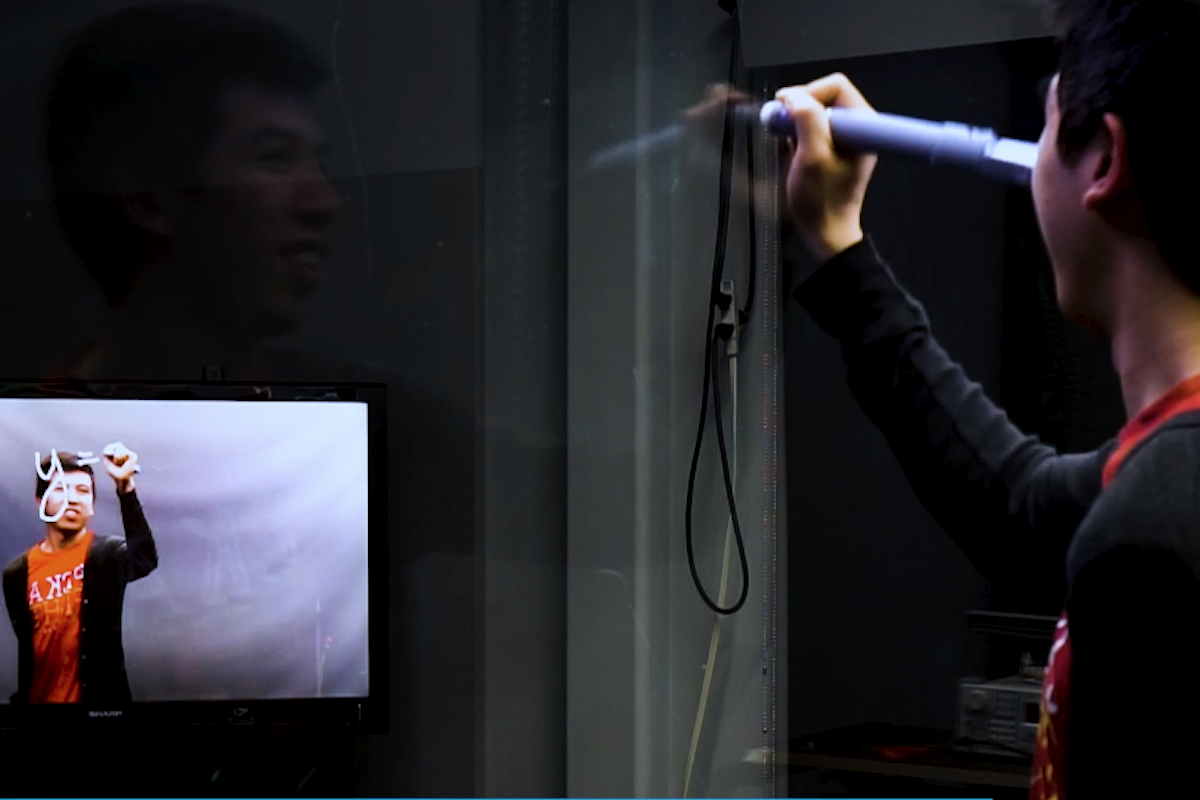 Objective
The project seeks to obsolete the use of physical ink as well as improve the user's control over what they draw and how they draw it. Digital Glass is being designed by a UBC engineering Capstone team with the help of various Emerging Media Lab staff. The new system includes a custom pen design that works in conjunction with a tracking system and Bluetooth communication. With this new Lightboard design, both recordings and livestreamed lectures will be much smoother and effective.
How it works
Digital Glass makes use of infrared tracking to accurately find the pen's current location and transmit the writing to the existing confidence monitor setup. By incorporating Bluetooth communication capabilities into the pen, the user is able to select a variety of drawing tools to enhance their presentation experience. The pen and accompanying software was designed by a UBC Engineering Capstone team in 2017-2018 with the help of several UBC Studios and Emerging Media Lab staff.
The Team
Faculty
Dr. Matt Yedlin, UBC Studios Faculty in Residence
Students
Shirley Xie, (September 2017 – Apr 2018), Software Team
Michael Cao,(September 2017 – Aug 2018), Software Team
Wilfred Wong,(September 2017 – Aug 2018), Hardware Team
Zihao (Clen) Xia,(September 2017 – Apr 2018), Hardware Team
Juyeong (Stella) Oh (Apr 2018 – Aug 2018), Hardware Team
Glyn Han, (September 2017 – Apr 2018), Hardware Team