AAC Simulator
Reimagining assignment 2 in EPSE 411: Augmentative and Alternative Communication for Individuals with Severe Speech and/or Physical Impediments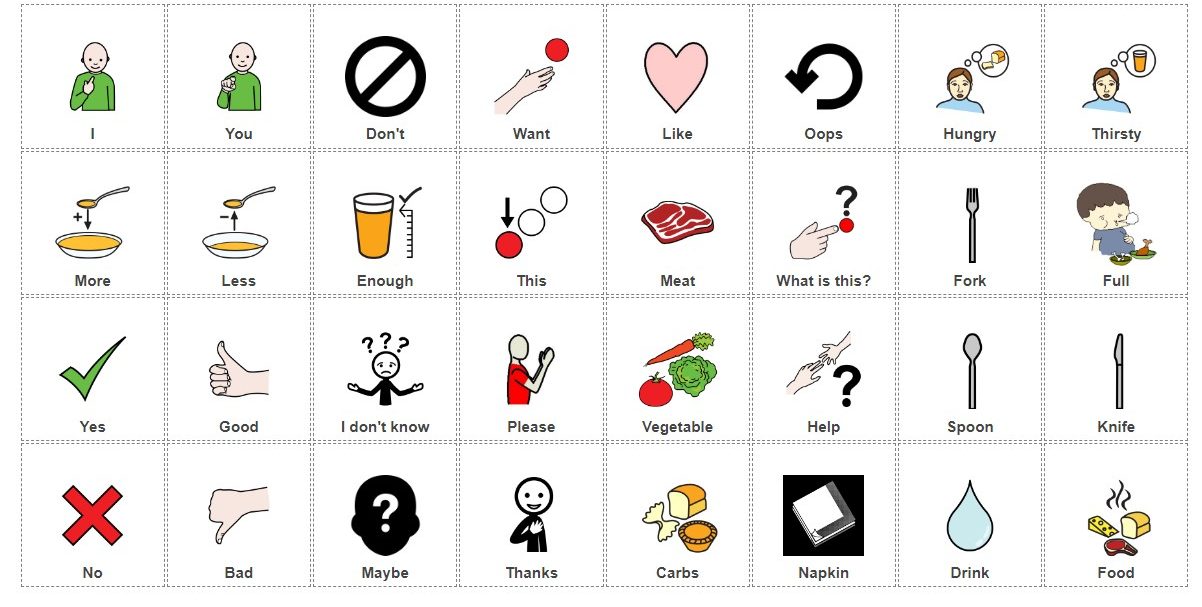 Background
For assignment 2 in EPSE 411, students need to create communication boards which allow for non-verbal communication during a meal. As part of their research for making the communication board, students need to look into how preliterate Augmentative and Alternative Communication (AAC) users experience communication, the purpose of the exercise is to give the students a sense of the challenges in predicting needed vocabulary.
Objective
We envision students being able to use VR, or other emerging media, to empathetically and practically experience what having the need for a communication board would be like, thus better preparing them for the creation of their own communication boards. The goal is to make them better educators, communicators, and communication partners to users of AAC.
Format
This project will be using web-based and fully immersive technologies.
The Team
Principal Investigator(s)
PI: Tammy McEachern Hughes, Adjunct Professor
PI: Gabrielle Coombs, Educational Technologist at Education Technology Support
Staff
Catherine Winters, Developer (January 2023 – April 2023)
Past Student Team
Rae Jourard, Project Lead (May 2022 – August 2022)
Michelle Huynh, Developer (May 2022 – August 2022)
Michael O'Keefe, Developer (May 2022 – August 2022)
Jena Arianto, Designer (May 2022 – August 2022)
Vita Chan, Designer (May 2022 – August 2022)
Olivia Chen, Designer (May 2022 – August 2022)